This page will become the source for information of use to meet directors in PVS. Experienced meet directors are invited to share their tips and tricks by sending them to the webmaster.
Meet Directors Information
PVS Meet Directors Handbook
(updated: January 12, 2013)
PVS Equipment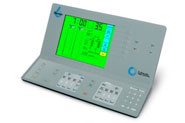 All requests for renting PVS equipment must be submitted on the Equipment Rental Order Form & Price List.
For equipment rental procedures and fees, contact the the PVS Operations Vice Chair.
As of February 1, 2009 PVS no longer rents meet boxes, computers, or printers for the results computer to clubs for club sponsored meets.
PVS clubs will need to provide their own meet boxes and all the paperwork required to run a swim meet. All forms, except DQ slips can be downloaded from the PVS website http://www.pvswim.org/official/forms.html. The DQ slips must be ordered from USA Swimming http://shop.usaswimming.org/Olympics_USA_Swimming_Meet_Supplies/Disqualification_Slips.
A list of meet supplies is provided to help teams stock their own meet boxes. It will also be necessary for all teams to purchase their own meet management software. Also being provided is the link to Hy-Tek and some suggestions as to which programs are most appropriate for your club.
USA Swimming Risk Management Seminar
USA Swimming held a Risk Management Seminar on June 13-14, 2009. A report from the seminar is provided for interested coaches, officials, and meet directors.
---