Diversity, Equity & Inclusion
---
This page is intended to aggregate all information related to Diversity & Inclusion in Potomac Valley. Links, or suggested content are welcome to be sent to the PVS Diversity Chair, Robert Green.
---
Important Diversity, Equity, & Inclusion Statement from the PVS Board
---
DEI Mentoring Opportunity from Team BLAC
USA Swimming presents Illuminating Lanes with Team BLAC! This is a one-of-a-kind experience that will bring young, multicultural athletes into a mentor-mentee relationship with members of Team BLAC. For this first session, we will be joined by Giles Smith and Sabir Muhammad as they talk about their experience, offer guidance in the realm of goal setting, and get to know these young athletes! If this is something you may be interested in, we encourage you to apply now! There are only 50 spots for this 90-minute mentorship session. Attendees will be picked based on first-come, first-serve, meeting requirements, and availability.
Details, Qualifications, and Registration Information
---
---
2018 USA Swimming Diversity Inclusion Award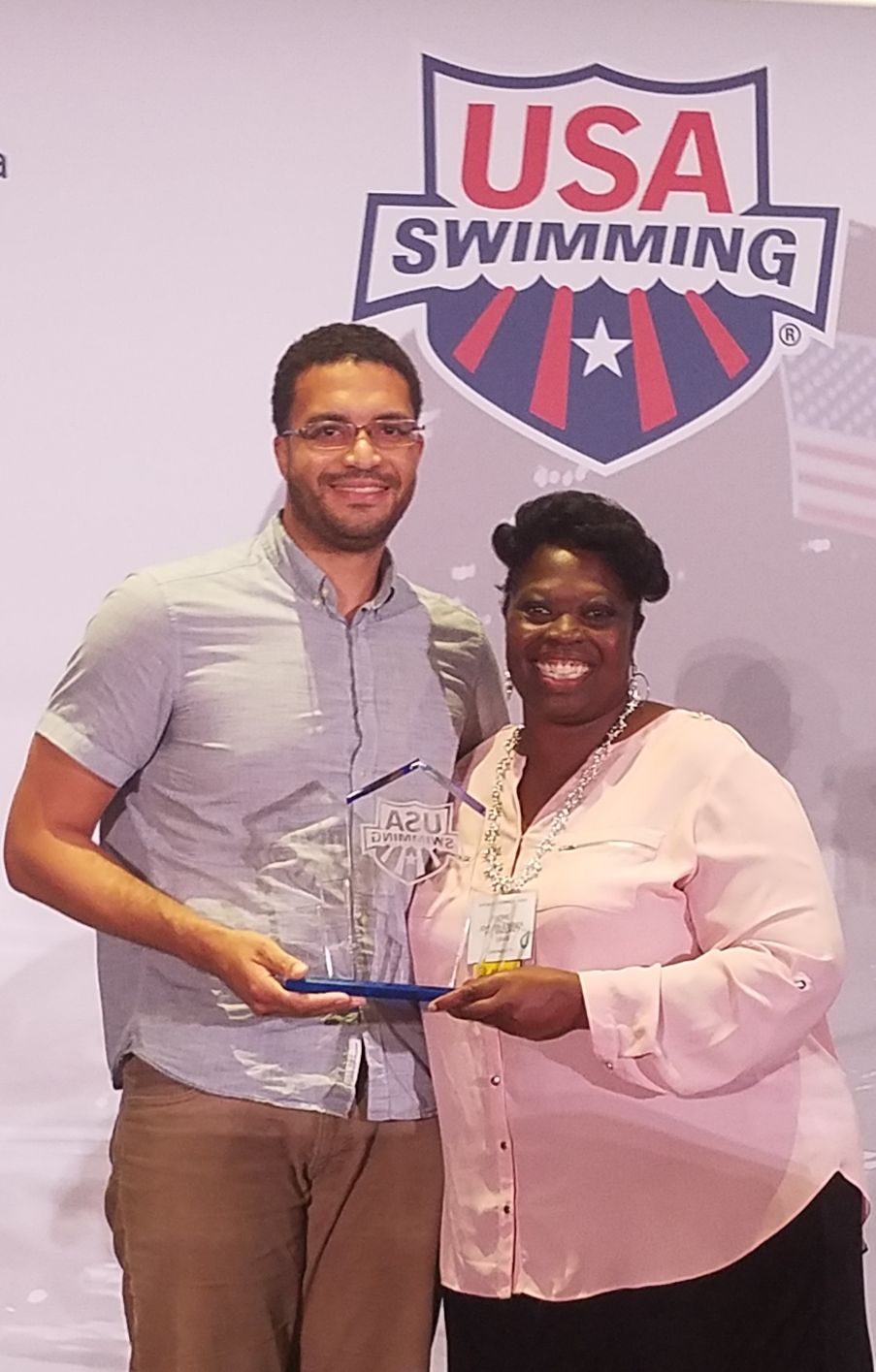 Congratulations to Rob Green (DCPR), the 2018 recipient of the USA Swimming Diversity Inclusion Award!
---
Diversity & Inclusion Newsletter - Winter 2018
Diversity & Inclusion Newsletter - Fall 2017
Diversity & Inclusion Newsletter - Spring 2017
Diversity & Inclusion Newsletter - Winter 2017
---
Diversity, Equity, and Inclusion
New Name and Expanded Mission
The Potomac Valley Swimming Diversity Committee assists the PVS Diversity Chair in providing opportunities in swimming to underrepresented and economically disadvantaged youth in the communities that make up Potomac Valley Swimming. Recently USA Swimming Diversity Committee changed its name and expanded its purpose helping expand the role of the committees locally and nationally. This change is now reflected in the new mission statement. Click on the link below to view the new mission statement and the expanded role of the committee.
USA Swimming Diversity & Inclusion web page.
Potomac Valley Diversity and Inclusion Policy - Link Here for Athlete and Outreach Scholarships: http://www.pvswim.org/admin/Policy_and_Procedures.pdf pg.3
USA Swimming Diversity & Inclusion Page