In Memorium - Boots Hall


It is with deep sadness that we report that former PVS official, Marie-Beth "Boots" Hall has passed away. Boots was a pioneer as a woman in swim officiating with her service to the sport dating back to before the creation of USA Swimming. In addition to being a long time official in PVS, she was the Officials Chair for many years and a frequent clinic instructor. In 2008, Boots won the USA Swimming Officials Excellence Award (formerly Maxwell Award) for her contribution to local swimming. Boots was a mentor to so many PVS officials and was also the first elected Officials Representative to the PVS Board.
To all that knew her, Boots was a very friendly, but no nonsense official, mentor and friend. She will be missed.
A Funeral Mass and celebration of life will be held on September 24, 2022 at 11:30 am at St.Ambrose Catholic Church, 3901 Woodburn Rd, Annandale, VA 22003. Her obituary has been posted.
Athlete Representative Elections
Congratulations to our new Athlete Representatives. Samantha Gilbert is the new Junior Athlete Representative (two year term) and Andrew Char is the new At-Large Athlete Representative (one year term). Their terms will begin September 1.
PVS thanks Sophie Elliott for her two years of service as a PVS Athlete Representative.


2021-2022 PVS Scholar Athlete Award -
DEADLINE is October 31
Information and Application for the 2021-2022 PVS Scholar Athlete Award. Note that this is different than the USA Swimming Scholastic All American program (see below). Athletes must submit their own applications. Questions should be directed to the PVS Scholar Athlete Coordinator Dave DiNardo.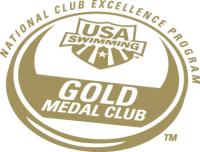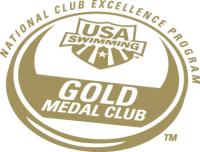 2022 USA-S Club Excellence Program
---
Five Potomac Valley teams made the 2022 USA-S Club Excellence List
Gold - NCAP, AAC
Silver - RMSC, FISH, MACH

2020-2021 USA Swimming Scholastic All America Team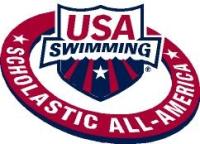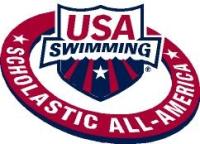 Congratulations to the PVS athletes who were named to the 2021 USA Swimming Scholastic All American Team.
PVS Athletes Committee
Join the PVS Athlete Representatives on Instagram
Minor Athlete Abuse Prevention Policy (MAAPP)
---
The U.S. Center for Safe Sport has issued a new mandatory policy called MAAPP (Minor Athlete Abuse Prevention Policy). You can read the policy and additional information about the policy on the USA Swimming website.
Also, all adult athletes (i.e., athletes that are 18 years old or older) must complete the Athlete Protection Training. Though it sounds daunting/annoying, the training is quite short and simple. Importantly, adult athletes will not be permitted to compete without completing the training. The requirement is now in effect and the grace period for compliance is July 23, 2019 or 30 days after the athlete's 18th birthday, whichever is later.
Pictures Wanted
---
I am always on the lookout for more pictures to use on the PVS home page. If you took pictures at any meets and are willing to share them with PVS, please send them to me. They need to be pictures that can be cropped to the 5:2 format. I am interested in pictures of swimmers, coaches, officials and other volunteers that make up PVS. I retain sole discretion on which pictures to use on the website -- Webmaster