COVID-19 NEWS & STATUS
---
Resources for Our Clubs
Swimming Community Coronavirus Resources (from USA Swimming)
Guide to Coronavirus Aid, Relief, and Economic Security (CARES) Act - US Chamber of Commerce
Forbes Article on the CARES Act
Small Business Resources for the Eastern Zone (from USA Swimming)
Other Collected Small Business Information
USA Swimming Insurance Coverage Update (Virtual Dryland)
Other Communications and Resources from USA Swimming
---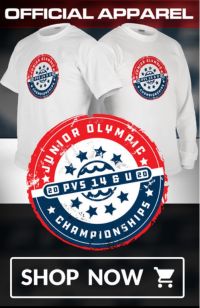 For those wishing to purchase apparel from the 14&U Junior Olympic Championships, please click on the banner to go to the online store. Shipping is FREE!
USA Swimming Online Tests for Coaches and Officials
To prepare for the new rule book becoming effective May 1, the USA Swimming online tests will be unavailable from April 15-30. Any test in progress but not completed by April 15 will have to be restarted after May 1
Coaches - The Rules and Regulations for Swim Coaches test will be unavailable from April 15-30. There is no grace period for coaches; they cannot be on deck at practice or meets until they meet the education requirement. The Rules and Regulations for Swim Coaches test is part of the 2nd year coach membership requirement.
Officials - All online tests will be unavailable from April 15-30.
PVS Athletes Committee
Join the PVS Athlete Representatives on Instagram


2020 Olympic Trials Qualifiers
---
PVS Olympic Trials Qualifiers as of March 16, 2020
High School Meet Results
---
PVS provides a repository for local HS Championship Meet Results. If the results of your meet listed aren't there, it is because they haven't been received by PVS yet.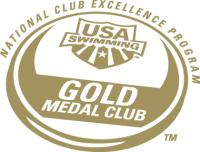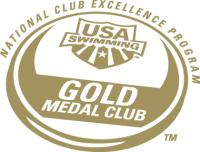 2020 USA-S Club Excellence Program
---
Six Potomac Valley teams made the 2020 USA-S Club Excellence List
Gold - NCAP (#1 overall)
Silver - RMSC, MACH, FISH, AAC
Bronze - SNOW
Mandatory Concussion Training for PVS Coaches and Officials
---
USA Swimming now requires concussion training as a 2020 registration requirement for coaches and officials. The training is brief and free. Two sources of training are given below. Once you complete your training, please forward the certificate to the PVS Registrar at PVNonAthReg@gmail.com. This is a one time requirement. If you have already completed the training, either for high school or for attending meets in California or Ohio, all you have to do is send the completion certificate.
CDC (Centers for Disease Control and Prevention)
NFHS (National Federation of State High School Associations)

Note that you have to add the NFHS test to your "shopping cart" and checkout—even though the course is free. The CDC course is pretty much straightforward click and go.
2018-2019 USA Swimming Scholastic All American
---
Congratulations to the 73 PVS Athletes that made the 2019 USA Swimming Scholastic All American list. Potomac Valley had the fifth most awardees of any LSC.
Coaching Education Requirement Changes for 2020
---
USA Swimming has implemented new education requirements beginning September 1, 2019. Please check out the new requirements on the USA Swimming Website and make sure comply with them prior to registering for 2020.
2018-2019 USA Swimming Virtual Club Championship
---
The following PVS clubs made it into the top 10% of USA-S clubs in the 2018-2019 Virtual Club Championship. The national rank is listed in parentheses.
SCY: NCAP (1), RMSC (4), MACH (27), OCCS (41), FISH (90), SNOW (104), ASA (111), AAC (114), MAKO (170), PM (228)
LCM: NCAP (1), RMSC (7), MACH (52), OCCS (61), FISH (96), ASA (115), SNOW (139), AAC (226)
Learn more about the VCC program on the USA Swimming Website
Top Times Lists
---
The final SCY & LCM PVS Top Times Lists for the 2018-2019 season have been posted.
If you spot any bad times on the lists, please contact the PVS Times Officer. These times will be used to generate the USA Swimming Top 10 Lists in September.
Minor Athlete Abuse Prevention Policy (MAAPP)
---
The U.S. Center for Safe Sport has issued a new mandatory policy called MAAPP (Minor Athlete Abuse Prevention Policy). You can read the policy and additional information about the policy on the USA Swimming website.
Also, all adult athletes (i.e., athletes that are 18 years old or older) must complete the Athlete Protection Training. Though it sounds daunting/annoying, the training is quite short and simple. Importantly, adult athletes will not be permitted to compete without completing the training. The requirement is now in effect and the grace period for compliance is July 23, 2019 or 30 days after the athlete's 18th birthday, whichever is later.
PVS Athlete Recognition
---
2019 PVS House of Delegates
---
Read the
reports
from the 2019 Potomac Valley House of Delegates Meeting held May 21, 2019. The
PVS Budget for the 2019-2020 fiscal year
was approved.
Congratulations to the board members elected for the 2019-2021 term:
General Chair - Tim Husson
Senior Vice Chair - Evan Stiles
Diversity & Inclusion Chair - Rob Green
Pictures Wanted
---
I am always on the lookout for more pictures to use on the PVS home page. If you took pictures at any meets and are willing to share them with PVS, please send them to me. They need to be pictures that can be cropped to the 5:2 format. I am interested in pictures of swimmers, coaches, officials and other volunteers that make up PVS. I retain sole discretion on which pictures to use on the website -- Webmaster