Diversity, Equity & Inclusion
---
This page is intended to aggregate all information related to Diversity & Inclusion in Potomac Valley. Links, or suggested content are welcome to be sent to the PVS Diversity Chair, Robert Green.
---
Important Diversity, Equity, & Inclusion Statement from the PVS Board
---
Diversity & Inclusion Outreach Grant
The Diversity and Inclusion Outreach Grant application window is now open! If you have any diversity or outreach initiatives to help grow the base of our sport or to support an underrepresented group of swimmers in our community, but lack the funding to do so, the DEI Grant is an excellent place to start. Up to $5,000 is available in the form of PVS Grant funds. Applications can now be submitted online (Application link below). The application deadline is April 1st. Applications will be reviewed by the PVS DEI Committee and grant award winners will be announced no sooner than April 15th.
Applicants must be current PVS members (athletes, coaches, officials) in good standing to be eligible for consideration. Grant award winners are expected to provide the DEI Committee with periodic updates as requested on the status of grant programs receiving DEI Grant funding, and make a brief presentation at the PVS House of Delegates Meeting - Sunday, July 11.
DEI Outreach Grant Application
Direct questions to the PVS Diversity, Equity & Inclusion Chair, Rob Green at pvsdiversity@gmail.com
---
---
2018 USA Swimming Diversity Inclusion Award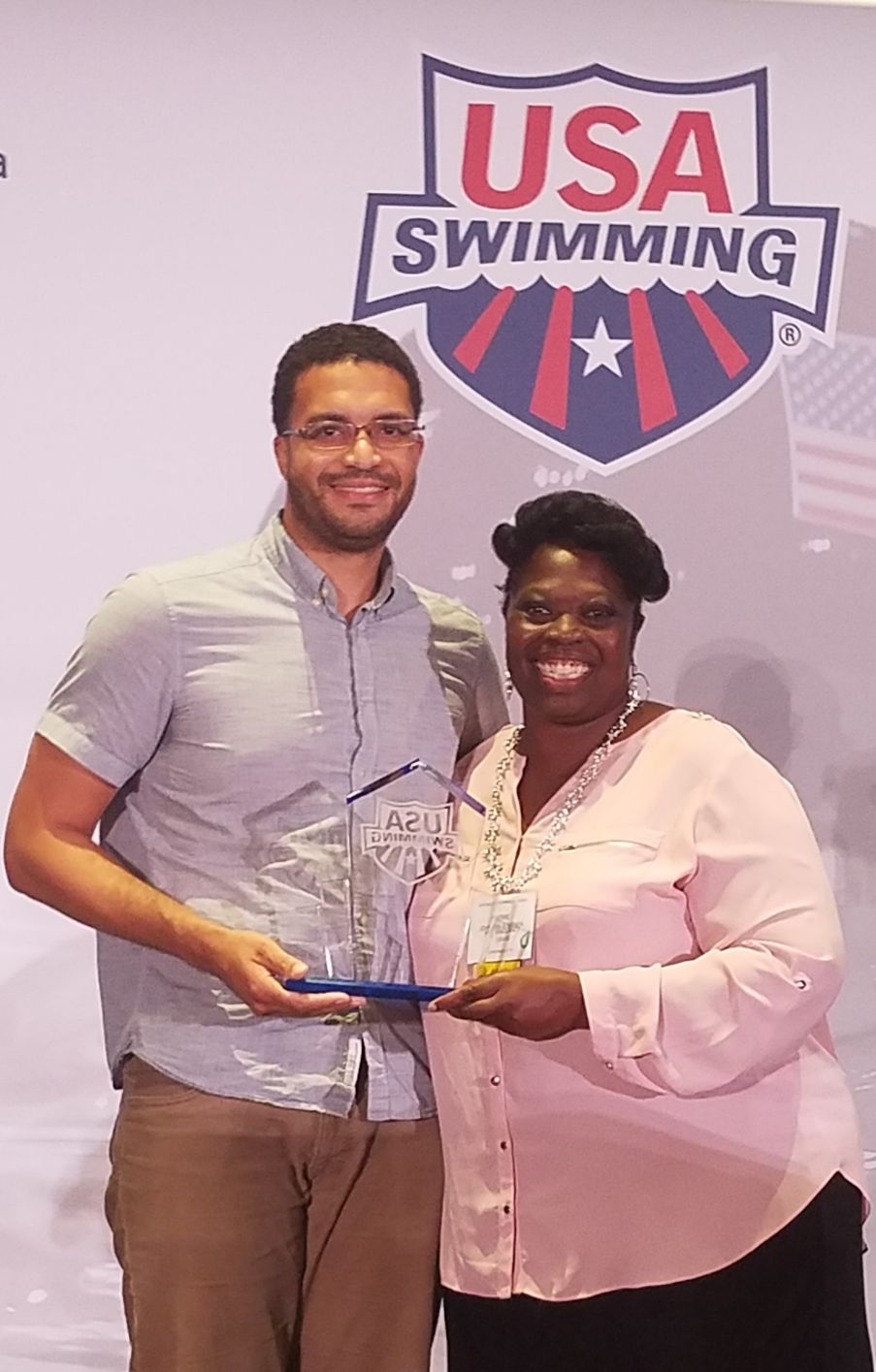 Congratulations to Rob Green (DCPR), the 2018 recipient of the USA Swimming Diversity Inclusion Award!
---
Diversity & Inclusion Newsletter - Winter 2018
Diversity & Inclusion Newsletter - Fall 2017
Diversity & Inclusion Newsletter - Spring 2017
Diversity & Inclusion Newsletter - Winter 2017
---
Diversity, Equity, and Inclusion
New Name and Expanded Mission
The Potomac Valley Swimming Diversity Committee assists the PVS Diversity Chair in providing opportunities in swimming to underrepresented and economically disadvantaged youth in the communities that make up Potomac Valley Swimming. Recently USA Swimming Diversity Committee changed its name and expanded its purpose helping expand the role of the committees locally and nationally. This change is now reflected in the new mission statement. Click on the link below to view the new mission statement and the expanded role of the committee.
USA Swimming Diversity & Inclusion web page.
Potomac Valley Diversity and Inclusion Policy - Link Here for Athlete and Outreach Scholarships: http://www.pvswim.org/admin/Policy_and_Procedures.pdf pg.3
USA Swimming Diversity & Inclusion Page